Berdasarkan situs resmi Indonesia Travel, Indonesia menang UNWTO Video competition . Video pariwisata
Wonderful Indonesia
.
The Journey of a Wonderful World sukses menjuarai
UNWTO
Video Competition 2017, kompetisi video pariwisata dunia yang digelar UNWTO, Lembaga PBB di bidang pariwisata.
Indonesia menjadi juara dalam dua kategori sekaligus: Winner UNWTO Video Competition 2017 Region East Asia and Pacific dan People's Choice Award 2017.
Bali Sale Rental Property
Indonesia menang UNWTO Video competition
The Journey to a Wonderful World Juara di kompetisi video dunia oleh UNWTO saat sidang umum PBB Pariwisata, yang diumumkan di Intercontinal Convention Hall Hotel di kota Chengdu, Tiongkok, 15 September 2017.
Nah, dibawah ini adalah Video nya :
Dibawah ini foto Mentri Pariwisata mengambil piagam penghargaan dari UNWTO :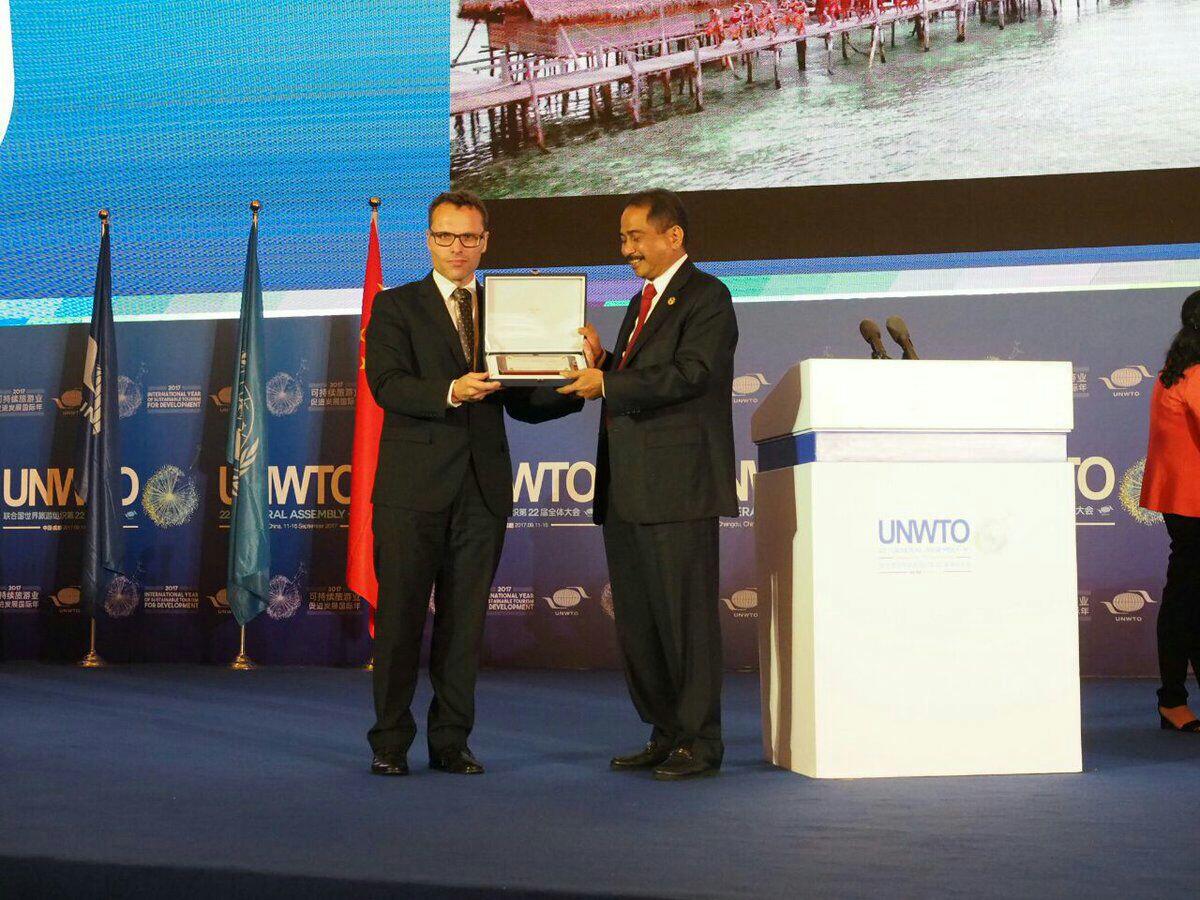 Video wanderful Indonesia terdiri dari Culture (batik, tari, wayang), Nature (danau, pantai, laut) dan Manmade, dengan Kualitas media gambar yang detail, high resolution .
Indonesia menang UNWTO Video competition
Oleh
i gede hendra tirtana, ST.